Plex, the company behind the media storage and playback tools, has acquired the personalized streaming news service Watchup, as part of a plan to provide users of the Plex ecosystem more content to watch from their devices.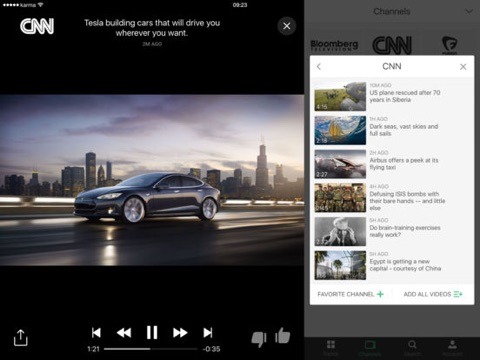 Watchup, available for iOS, combines together news from more than 150 sources —including CBS, CNN, PBS, Euronews, and Hearst Television —into a personalized newscast. Users are able to select videos to compile their newscast from a variety of international, national, and local sources, with content narrowed down based on selected interests.
After preferences are set, Watchup users can then watch the content in various ways, including on iPhone and iPad via the iOS app, the Apple TV, and other set-top boxes. In addition, a dedicated watchOS app also provides details of upcoming stories in the newscast that can be set to play straight away.
The terms of the deal were not disclosed by Plex, but TechCrunch claims the nine Watchup employees will join Plex's team of 90 staff. Watchup's news will be integrated into Plex in the coming months, gaining its own section in the player sometime in the second quarter, though it is unclear if the iOS app will disappear as part of the acquisition and integration.
Plex is known for its media server and player tools, typically for managing a user's own video library, but the company has taken steps to position itself more as a single destination for content, especially for cordcutters. In September last year, it launched a cloud-based media server that allowed its users to store content on Amazon's servers, while the Plex DVR was offered as a way to record over-the-air broadcasts using HDHomeRun devices and quickly incorporate the shows into the user's library.
By acquiring Watchup, Plex is continuing its slow transition towards becoming a content provider to its users.
"Our mission at Plex has always been to provide our users with one simple and personalized window to all of their media, accessible from any device," said Plex CEO Keith Valory. "Adding a trusted and reliable news experience into Plex, so that people can choose and organize the news they care about along with the other content they care about, is a natural next step for us."