By Mikey Campbell

Monday, January 30, 2017, 06:02 pm PT (09:02 pm ET)
Following a hyped release in 2014, and a subsequent removal from the App Store for iOS 9 compatibility issues, 2K has revealed its lauded first person shooter "BioShock" is unlikely to make a return to Apple's portable devices.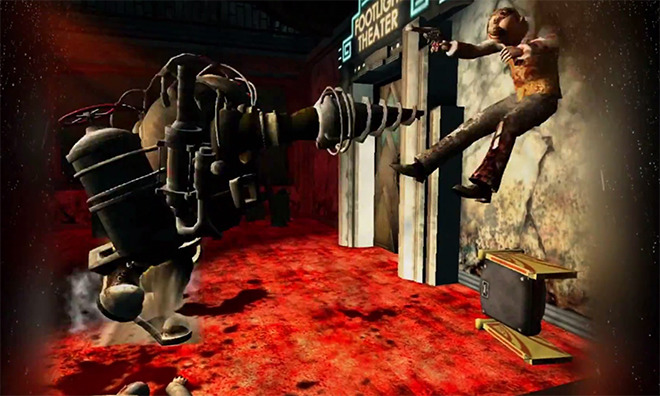 Developer 2K quietly reworded the BioShock for iOS support webpage last week to reflect the change in policy, saying it has no plans to issue a revised version of the game with support for iOS 9 and beyond.
Released in 2014, BioShock for iOS promised a complete port of the original title first released for Windows PCs and Xbox in 2007. Fans of the franchise were expectedly excited at the prospect of revisiting the world of Rapture —and potentially playing sequel titles —on-the-go, but initial reviews fell flat.
BioShock mysteriously vanished from the iOS App Store after the release of iOS 8.4 in June 2015, a concerning development for customers who shelled out $15 for the game. 2K ultimately issued a statement some three months later —after the launch of iOS 9 —saying that while BioShock is incompatible with iOS 8.4 and above, a forthcoming update would restore the title to full functionality.
It seems 2K is no longer interested in extending the life of the iOS port.
"In June 2015, BioShock became incompatible with iOS, following Apple's version 8.4 update. As a result, the game was removed from the App Store and is no longer supported," the company's support page now reads.
The about face was first spotted by a former PocketGamer editor who goes by the handle Killercow, and later picked up by Digital Trends.